Me : "You should do a content based strategy. Everyone is doing content these days"
Irritated CEO : "Its not so easy. It takes time, constant effort and making long form content is expensive"
Me : "Come on, how difficult could it be to write a bunch of articles"
Irritated CEO : "If it's so easy, why don't you do it for the fund"
Me : "Sure, see our blog fully loaded in next 3 months"
[After 3 months]
Irritated CEO : "I don't see a blog"
Me : "I was travelling"
[After another 3 months]
Irritated CEO : "I still don't see a blog"
Me : "I was… hmmm… Why are your numbers so low for this month"
I accept, its tough to continuously generate good content (or for that matter a single piece too). We have had multiple discussions to see what we could write. Our investment thesis – But Isn't that our competitive advantage or what about our portfolio companies – That's a sure shot way of getting beaten up. Who will be our target audience : Entrepreneurs – They are already getting content overdose from everywhere, Other funds – No one has time to read. Should we do a long form content – How will I ever get time to write a 1000 word article or short form content – How short is short ? Can't I just tweet about things.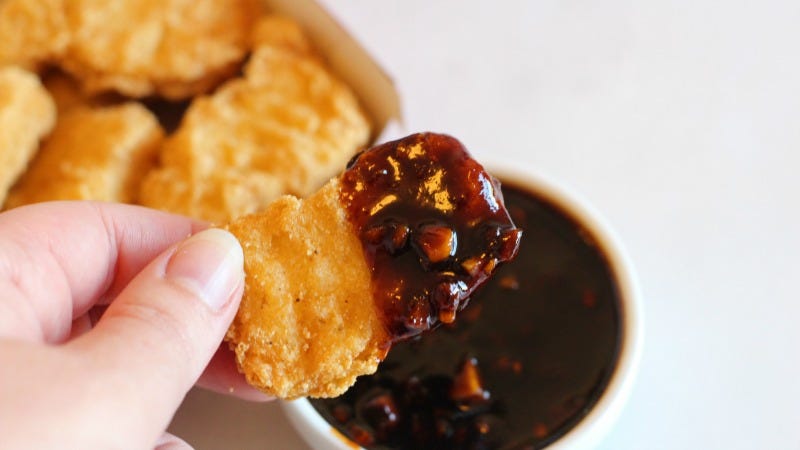 Enter the Nugget Series
(Name inspired from Rick's love for Szechuan sauce) . These nuggets are short/ long pieces about things which catch our attention strong enough to be told to the rest of the world. These are sort of best practices, mental models, simple yet effective mantras across a wide variety of topics right from building culture, hiring, firing , fund raising, business strategy, product, market evolution etc. These are taken from our own experiences, day to day learnings and whatever we observe in the ecosystem. Most of the ideas won't be ours but something we read, observed or should have done.
Over the time, these nuggets would automatically evolve into some natural order with relevant taxonomy to generate some sort of playbook (Excessive use of the word some naturally indicates we are also experimenting). Some nuggets will be proved wrong (These will be true learnings) and some will evolve into long form content with detailed examples, strategies etc. This could also become a platform for people to share their top most effective strategies to get exponential results. Some nuggets will be purely thought experiments whereas some would be detailed implantation strategies.
While some of these nuggets form part of our portfolio companies' culture and strategy and probably forms part of their competitive strength – we feel that by sharing this knowledge with the world, we'll subject these ideas to stress tests by people across wide variety of circumstances and over time people will come up with better ones to take the entire ecosystem to a higher orbital. Imagine if Warren Buffet, Charlie Munger, Eric Ries or Paul Graham hadn't shared their words of wisdom – who would everyone be quoting today.
Keeping it short and sweet, this is probably an MVP for a bigger thing we have in mind. You can see the evolving Table of Nuggets here.
If you have any ideas, comments – feel free to email me at rijul@astarcventures.com
Tags:
Nugget Series